I watched

How to Steal A Million

recently. The movie stars Audrey Hepburn and Peter O'Toole. I won't give away the plot, except to saw it's delightful and you should watch it.
I want to talk about the costumes! The costume designer was Hubert de Givenchy.
Peter O'Toole was absolutely dashing in his suites but, for me at least, it was Audrey who stole the show. The top outfit is head to toe white, including sunglasses and a hat! In the movie Audrey is always wearing the most adorable little heels; they actually look like some I could comfortable walk in!
I couldn't find a could picture of the outfit she wore to commit a robbery (a robbery I tell you!) but it was white and crisp and lovely. I especially admired all her hats. I'm a new lover of hats myself, and in this movie there were some very interesting ones worn.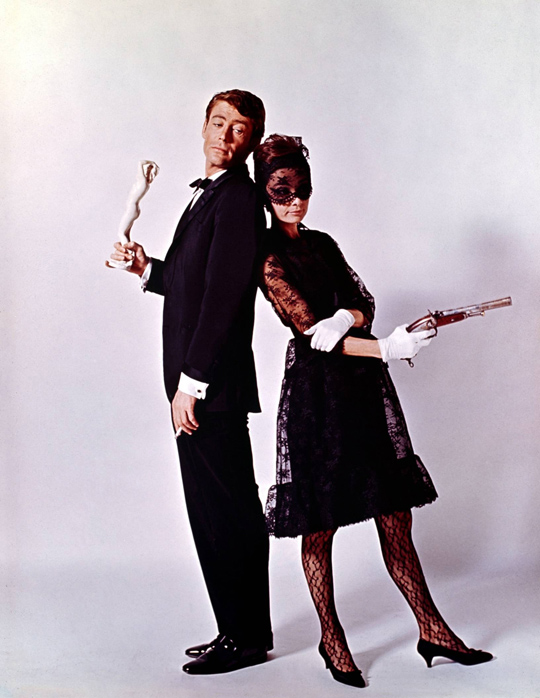 This black lace outfit (and mask) is the costume Audrey's character chose to don when she went to discuss the robbery for the first time. I saw costume because it was a costume even for the character. All black lace, black fishnets, little heels, and a mask! What a perfect outfit for discussing devious deeds in a hotel bar with a handsome thief.
A good movie with good costumes!

Any recommendations for me to watch?